Eight years ago Dan Balsam received one too many emails inviting him to take advantage of an offer to enlarge his breasts. The rest is history.
Dan launched a web site called danhatesspam.com, quit his job in marketing to go to law school and is now making a living suing the authors of emails offering miracle drugs, free sex and mail order brides.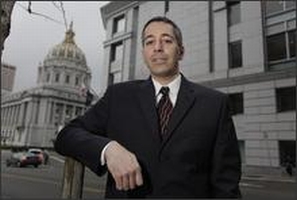 Spam now accounts for 90% of all email, upwards of 200 Billion emails a day, according to Cisco Systems Inc. That's a lot of email. " I feel like I'm doing my bit to clean up the internet" says Dan.
Starting in 2000 Dan used the small claims court system with considerable success. Six years later he was graduating from the University of California Hastings College Law School. By then, some of his cases were being heard in the 9th U.S. Circuit Court of Appeals. He was now taking on the big guys such as Valueclick Inc and AdultFriendFinder.com, the latter after they sent Dan four emails to four different accounts all with the same subject line: "Hello my name is Rebbecca and I love you".
He has topped earnings of $1 million from lawsuits and settlements in spite of several counter-suits from companies fighting back. Dan says those who sue him are "retaliating" for lawsuits he filed against them. "I feel comfortable doing what I'm doing," Balsam said of the lawsuits against him, "And I'm not going away."
This man is my hero.