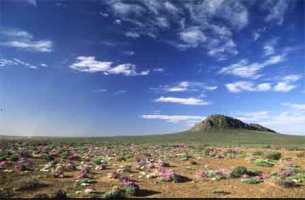 This is a meme doing the internet rounds at the moment. Feel free to leave your own list in the comments below. In no particular order, here is my contribution:
1. Shot a running wild peacock at 300 meters
At the age of thirteen I hunted and shot a running 'Po', a type of wild peacock, in the Karoo desert of South Africa with a .222 Remington Swift rifle. It was 300 meters (about 1 000 feet) away and running away from me, dodging from side to side. With that single shot I instantly achieved a reputation with the locals as "die Engelsman wat kan skiet". Translated this means "the Englishman that can shoot".
2. Bungi jumped off the Gouritz River Bridge
This bone-chilling 22 storey high Bungi jump is on the beautiful east-coast Garden Route near Knysna, South Africa.
3. Slept on the beach under the stars for three weeks
Walking the Wild Coast of the Transkei, South Africa, I had the unforgettable experience of sleeping under the stars on the beach for three weeks.
4. Slept under the trees in the Newlands Forest
On the slopes of famous Table Mountain in Cape Town, in the awesome Newlands Forest, I spent a magical night sleeping in the open under the trees.
5. Ate oysters off the rocks at Natures Valley and got away with it
I was unaware that I was in a protected Nature Reserve and joyfully ate some oysters off the rocks on the coast at Natures Valley on the east coast of South Africa. Before long a Ranger appeared out of nowhere and arrested me and confiscated my equipment and my motor vehicle. Then I talked my way out of it. This was a gourmet meal and totally worth it.
6. Got hit by lightning
Seven years ago I was looking up at the overcast sky after having dreamed a dream the night before (about being hit by lightning). Without warning a lightning bolt came out of the sky and hit me. Just meters away the TV, VCR, Hi-Fi, Computer and telephone got taken out. The electrical appliances in three neighbouring houses were destroyed by the same strike. Miraculously I walked away unharmed.
7. Proposed to my wife on our first date
To my surprise she said 'Yes'. You could say I got hit by lightning again.
8. Scratched through dog poo, for three days, looking for wife's toe ring
One evening, as my wife stepped out of the bath, our dog licked her toes and then swallowed her toe ring. There was only one thing to do: don rubber gloves and carefully inspect all doggies do. After delicately examining nine contributions in total, said toe ring was retrieved on the third day. This in the cause of love.
9. Swam 600 meters out to a boat in shark-infested waters
Swam out to a trawler lying 600 meters (about 2000 feet) off the beach at Fishhoek in Cape Town through Great White shark-infested waters. Then I swam back to the shore again. I was 18 and stupid, and lived to tell the tale.
10. Slept in an African mud hut in a thunder storm
In a remote area of the Transkei in South Africa, I spent a memorable night in an abandoned African hut with mud walls, dung floor and thatched roof, during a wild thunder storm.